2015/2016 Board of Directors
President, Khrista Vogt
KayVee Management Inc.
I moved to Medicine Hat in 2004 and it has proven to be a fantastic place to start a business and raise a family. As President/CEO/Founder of KayVee Management Inc. I have been afforded the wonderful privilege of being an entrepreneur AND mom in large part to the supportive business community and great residents that have welcomed us and supported me and my son along the way. I have a passion to ensure that the small business voice continues to be heard; small business is the backbone of this great community we call home. I feel the key to success is for us as the Chamber Board to continue to build strong relationships and work collaboratively with other organizations and the City of Medicine Hat council and administration. I am a member of the Women in Business Committee and Sponsoring Association for the #15 Royal Canadian Air Cadets. Provincially, I also sit as a Director on the Association of Condominium Managers of Alberta (ACMA). In my spare time, I enjoy being mom to my son Cole most of all, as well as doing missions work, travelling, cooking, reading, golf, attending local theatre, live music events, and volunteering.
1st Vice-President, Aaron Fleming
Western Financial Group
I was born and raised in Medicine Hat and my family and I are happy to continue to call it home. I have worked in the Office Furniture business in the past and now enjoy my career in Commercial Insurance with Western Financial Group. My work experience has allowed me opportunities to work with the Farm & Ranch community and a number of influential businesses within Medicine Hat. I've always enjoyed serving in our Community and have done so in a few capacities. One of my greatest successes, which I haven't done on my own, is my family. My wife, Verenice, and I have been married for 14 years and have three beautiful daughters – Kenzie, Kennedy & Khloe. Medicine Hat is a great place to live and raise a family.




2nd Vice-President, Perry Deering
Deerview Meats Ltd.
Perry is a 3rd generation farmer and rancher who resides just south of Irvine. After purchasing the family farm and cow/calf operation in 1995, Perry grew the family business to include a custom backgrounding feedlot. In 2004, Perry chose to explore a relatively new agricultural commodity in this area and began raising whitetail deer and subsequently went on to become one of the largest venison producers in Western Canada. With the continued support of his wife/business partner Chris, and his beautiful daughters Courtney and Sydney, the family business expanded once again in 2010 with the construction and opening of the only provincially inspected meat processing facility in the region; Deerview Meats. Perry has volunteered in the community in a variety of capacities including 12 years as a director (2 terms as president) for the Irvine and District Agricultural Society, Secretary Treasurer for the Alberta Whitetail and Mule Deer Association, and most recently as acting chair for the Agricultural Committee for the Economic Development Alliance of Southeast Alberta. Perry believes that his strongest contribution to the Chamber of Commerce will be his 23 years of business ownership of which he is able to share his diverse business background and entrepreneurial experiences.

Treasurer, Josh Johnson
Cancarb Ltd.
I was raised in Redcliff Alberta until the age of 16, when I moved to Medicine Hat in July 2000. I worked as an associate at the accounting firm of EBT Chartered Accountants for six years and obtained my Chartered Accounting designation in 2012. My experiences at EBT and at my current position as controller at Cancarb Ltd. have afforded me the privilege of working with a diverse array of businesses within our community . I hope to bring those experiences to the Chamber and use them to continue in developing the Chamber as a strong voice of business for Medicine Hat. I have been married for eight years and my wife and I have three wonderful children. Prior to my move to the Chamber I spent four years as the treasurer of Medicine Hat Minor Hockey.




Past President, Chris Hellman
Mr. Lube
Born in Regina and raised in Calgary, I moved to Medicine Hat in 2001 to purchase the local Mr. Lube franchise. Prior to moving here, I worked as a store manager for Mr. Lube in Calgary while attending University on a part time basis. I have been a member of multiple advisory committees for Mr. Lube representing franchisees in western Canada and currently serve as the President of the Franchisee Association. I continue to stay involved in our community through partnerships with local non-profit groups. I am an active member of the Kinsmen Club of Medicine Hat and have served this organization in many executive roles including President and Home Lotto Project Chairman. This is my first opportunity to serve on the Chamber of Commerce Board of Directors. I look forward to learning from this experience and working with local business to promote and enhance the commerce environment within our region.


Director, Dan Frost
The Frost Group at Raymond James Ltd.
My 34 years in Medicine Hat have been the best anyone could ask for. I have been in the financial services business for 7 years and have taken over as the 2nd generation of our family business. My wife Lisa, and our 2 children Linden and Samantha, are my biggest passion, so the community we live in needs to thrive! My contributions to that end have been to serve as a kinsmen member for 8 years and I have been on the executive of the club 6 of the 8 years I was the co–chair of the Portraits of Honour Tour in 2011, and chair of several projects in my tenure. As an active philanthropy enthusiast, I also sit as a director of the Esteli English School in Nicaragua. I am eager to learn about the community business needs in the ever-changing landscape we find today. I find it as both a challenge and an opportunity to give back to the community, and I look forward to being part of the Chamber team, assisting in completing the current chamber objectives and possibly foster some new ones in my term.
Director, Sarah MacKenzie
MacKenzie Eye Care
As a member and past director of the Sunrise Rotary Club and MedHat Movember team, Sarah devotes countless hours to building relationships, bringing community together and supporting campaigns that provide awareness and funding to make change. Previously, Sarah was involved with numerous political campaigns and sat on the provincial executive to the official opposition. Sarah looks forward to applying her energy and past experience in her role as Chamber Director, lobbying on behalf of the Medicine Hat and Alberta small business community. Having worked for the past twelve years at MacKenzie Eye Care, a family owned practice of optometry, Sarah has experience in small business management and marketing. Currently, Sarah divides her time as a consultant to Torrey Mattson -The Home Team with Royal LePage Realty and as a mother of three to Daine, Emily and Allan.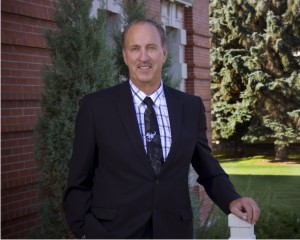 Director, Len Mitzel
Etzikom Heritage Windmill Museum
I have spent a great deal of my life interested and involved with community. I feel that community makes such an importance to the lives of everyone. There is a good reason that, over the course of history, mankind tends to congregate in community arrangements and work together to improve their lives. As a result, I have always been involved and have volunteered where ever I have lived. I had the honour to become President of the Peachland Chamber of Commerce in the Okanagan, British Columbia when I worked there in the hotel industry. On returning the Alberta, community involvement evolved to being a representative on the Medicine Hat and District Tourism and Convention Association, later chairing the organization. I then succeeded in being elected as a Councillor and then Reeve of the County of Forty Mile. Concurrently, I was appointed to the Palliser Health Region as a trustee and then Chair. I was successful in being elected as the MLA for Cypress-Medicine Hat to represent this constituency in the Alberta Legislature. Through all this, community needs and issues were always a focus.
It seems natural that being the person I am that I should want to continue as a Director with the Medicine Hat and District Chamber of Commerce. The Chamber is an organization which represents its members and works to advocate and resolve issues that pertain to them and the community. I feel with the knowledge I have gained from my lifelong experiences, I can contribute to the Chamber and make Medicine Hat and District a better place to live and work.
Director, Darren Folkersen
Niblock & Company LLP
Darren was raised in Saskatoon, Saskatchewan and moved to Medicine Hat in 2004 after completing his law degree at the university of Saskatchewan. Darren is active in the community and is a member of the Boards of Directors of the Community Foundation of Medicine Hat and South Eastern Alberta and the Board of Directors of Big Brothers/ Big Sisters of Medicine Hat. Darren is also a Big Brother. Darren is looking forward to serving as a Director for the Chamber of Commerce.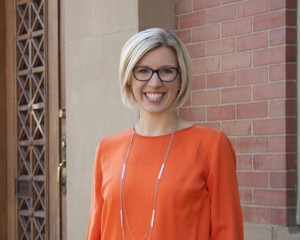 Director, Tara Williams
Medicine Hat College
Raised in Saskatoon, Saskatchewan, Tara moved to Medicine Hat in 2006. She has a Bachelor of Commerce degree from Edwards School of Business at the University of Saskatchewan and her Master's research focused on fuelling innovation through public and private partnerships. Tara's passion lies in assessing the current strengths in a community and working to create connections that benefit both business and the community as a whole. Currently, she is an Instructor in the Division of Business and Enterprise at the Medicine Hat College sharing her knowledge in areas of communications, business planning, culture development, among others. She also loves to volunteer; presently she is active in the Women in Business Committee, Community Leadership Committee, Random Acts of Kindness Committee as well as being a momma to Max and Lydia.



Director, Tim Weinberger
Jim Pattison Broadcast Group
I moved to Medicine Hat in the summer of 2012 in the position of 'General Sales Manager' with the Jim Pattison Broadcast Group. I am involved in a number of volunteer projects here, mostly in a Marketing Advisory capacity. I feel Medicine Hat has much to offer as a business hub and I am excited to be a part of growing that profile. What I bring to the table is my history of working on many Volunteer Boards over the past 30 years, including: National Advertising Benevolent Society (NABS) (Edmonton for 3 years), Fort McMurray Food Bank (Fort McMurray for 2 years), Standard Broadcasting 'Bear Children Fund' (Edmonton) (5 years in support of Under Privileged Children). My role in these organizations has been mostly based in marketing through my direct connection to various media and communicating the organizations message and awareness. I also have a marketing Diploma C.A.A.P. (Certified Advertising Agency Practitioner) - (Institute of Canadian Advertising) with Considerable Study of Not-for-Profit organizations and Public Relations). What I bring the Board is a well-rounded understanding of Marketing Management and a fresh look at the many opportunities available to the Business Community of Medicine Hat and District.
Director, Dawn Cameron
Budget Blinds Medicine Hat
Born in Toronto Ontario I shared my formative years between Toronto & Grand Cache, Alberta. I Graduated from Grand Prairie Regional College in 1986 with a business Diploma and was returning to Toronto to start my business career when a temporary stop in Edmonton became my permanent home. After many visits to Medicine Hat and always leaving with a thought that this city should be home, I move with my husband and 2 daughters to Medicine Hat in 2005 and now we enjoy this wonderful city of our with our 5 grandchildren. An illness in 2007 prompted me to re-evaluate my life and work goals which led to the beginning of an amazing business venture, Budget Blinds (Medicine Hat), with my husband and our business partner. Currently I am on 2 committees with our franchise; marketing and product development which are very rewarding challenges. Operating a business in our amazing city has given me the opportunity to work with many not for profit groups in our community, as well as a long time passion of mine Junior Achievement. I welcome the opportunity to sit as a director on our board, working with fellow board members to help improve our city and our business community. Every day in our amazing city brings many challenges and great rewards and I look forward to this new chapter in my life.

Photography by Len Moser
www.lenmoserphotography.com
Phone (403)529-6947