2016/2017 Board of Directors
President, Aaron Fleming
Western Financial Group
Aaron was born and raised in Medicine Hat and is happy to continue to call it home. He has worked in the Office Furniture business in the past in Medicine Hat & Calgary and now enjoys his career in Commercial Insurance with Western Financial Group. His work experience has allowed him opportunities to work with the Farm & Ranch community and a number of influential businesses within Medicine Hat. He's always enjoyed serving this Community and has done so with the Medicine Hat & District Chamber of Commerce, Country In The City, Boy Scouts of Canada and through his church. Aaron has served as Director, 1st and 2nd Vice President with the Chamber during the past four years and looks forward to serving our city and businesses this year as President. One of Aaron's greatest successes is his family. Verenice and Aaron have been married for 16 years and have three beautiful daughters – Kenzie, Kennedy & Khloe. He truly feels that Medicine Hat is a great place to live, do business in and raise a family.

1st Vice- President, Perry Deering
Deerview Meats Ltd.

Perry is a third generation agricultural and small business owner in the Medicine Hat area. Following the family involvement in farming and ranching, Perry has diversified into Agri processing with the development and operations of the only provincial meat processing facility in the Medicine Hat area. With the continuous support of his wife/business partner Chris, and his precious daughters Courtney and Sydney, the family business, Deerview Meats, strives to provide quality service to Medicine Hat and surrounding area. Perry has volunteered in the community in a variety of capacities both municipally and provincially over the past 25 years, with his primary passion being involved with economic development. Perry also places a great deal of pride in supporting local youth organizations, the women's shelter and especially our local food bank. Presently, Perry is very involved as an active director of Invest Medicine Hat and is honoured in his fifth year with the Medicine Hat & District Chamber of Commerce. Perry believes that as a small business owner he can have a strong voice to advocate and strive for positive change so all small businesses can have the freedom to grow and prosper. Perry also feels that one of his strongest contributions to the Chamber of Commerce will be his ability to think outside the box and inspire new business idea to make Medicine Hat & Area the place to raise a family and grow new business.

2nd Vice President, Sarah MacKenzie
MacKenzie Eye Care; The Home Team | Royal LePage Community Realty
As a member and past director of the Sunrise Rotary Club and MedHat Movember team, Sarah devotes countless hours to building relationships, bringing community together and supporting campaigns that provide awareness and funding to make change. Previously, Sarah was involved with numerous political campaigns and sat on the provincial executive to the official opposition. Sarah looks forward to applying her energy and past experience in her role as Chamber Director, lobbying on behalf of the Medicine Hat and Alberta small business community. Having worked for the past twelve years at MacKenzie Eye Care, a family owned practice of optometry, Sarah has experience in small business management and marketing. Currently, Sarah divides her time as a consultant to Torrey Mattson -The Home Team with Royal LePage Realty and as a mother of three to Daine, Emily and Allan.


Treasurer, Tracy Noullett
MNP LLP
Tracy moved to Medicine Hat with her family in 2014 and has immersed herself into contributing and giving back to our community since that time. In her role as a Partner of a national accounting firm, she has developed specialized knowledge in the areas of not-for-profit and government advisory. She understands motivations of various ministries and how initiatives are carried out and applied, which has enabled her to help not-for-profit agencies and local governments optimize their funding and develop program plans. She also understand the process of advocacy in a political environment. Having lived in a similar size community with comparable goals and challenges brings a different perspective to the organizations she serves. Tracy brings a wealth of experience with other boards and believes in advocacy and ensuring that issues are well represented. Tracy has served as a Director on a number of organizations including the Association of Alberta Sexual Assault Services, River of Death and Discovery Dinosaur Museum Society (County of Grande Prairie), Executive Women International – Grande Prairie Chapter and the YMCA Advisory Board – Grande Prairie. Tracy looks forward to supporting and representing the business community and working with like-minded business members to further the interests in our business community.
Director and Former Past President, Chris Hellman
Mr.Lube; Moxie's
Born in Regina and raised in Calgary, Chris moved to Medicine Hat in 2001 to purchase the local Mr. Lube franchise. Prior to moving here, he worked as a store manager for Mr. Lube in Calgary while attending University on a part time basis. Chris has been a member of multiple advisory committees for Mr. Lube representing franchisees in western Canada and served as the President of the Franchisee Association from 2011-2013. He continues to stay involved in our community through partnerships with local non-profit groups, including board/committee roles with the Medicine Hat Destination Marketing Organization, Medicine Hat Cypress Club and Prostate Cancer Canada. He is an active member of the Kinsmen Club of Medicine Hat and has served this organization in many executive roles including President and Home Lotto Project Chairman. Chris has served as 1st Vice President, President and Past President of the Chamber and is looking forward to serving another term as a Director to fulfill his six year tenure with the organization. He looks forward to serving in an advisory capacity through his experience serving on the Board of Directors for the past two terms and continuing to work with local business to promote and enhance the commerce environment within our region.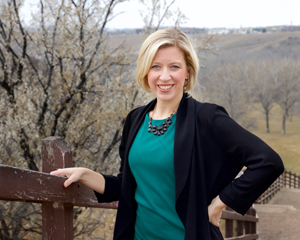 Director, Tara Williams
Medicine Hat College
Raised in Saskatoon, Saskatchewan, Tara moved to Medicine Hat in 2006. She has a Bachelor of Commerce degree from Edwards School of Business at the University of Saskatchewan and her Master's research focused on fueling innovation through public and private partnerships. Tara's passion lies in assessing the current strengths in a community and working to create connections that benefit both business and the community as a whole. Currently, she is an Instructor in the Division of Arts, Education and Business at the Medicine Hat College sharing her knowledge in areas of communications, business planning, culture development, among others. She also loves to volunteer; presently being active on Med Hat Think Tank, Methanex Community Advisory Panel, Community Leadership Committee, Random Acts of Kindness Council, Med Hat MoSistas, among others. Tara is the 2015 Women in Business Inspire Award Winner, and momma to Max and Lydia.


Director, Tim Weinberger
Jim Pattison Broadcast Group
Tim moved to Medicine Hat in the summer of 2012 in the position of 'General Sales Manager' with the Jim Pattison Broadcast Group. He is involved in a number of volunteer projects here, mostly in a Marketing Advisory capacity. Tim feels Medicine Hat has much to offer as a business hub and he is excited to be a part of growing that profile. Tim has a history of working on many Volunteer Boards over the past 30 years, including the National Advertising Benevolent Society (NABS), Fort McMurray Food Bank and the Standard Broadcasting 'Bear Children Fund' - Edmonton. His role in these organizations has been mostly based in marketing through his direct connection to various media and communicating the organizations message and awareness. Tim holds a marketing Diploma C.A.A.P. (Certified Advertising Agency Practitioner) through the Institute of Canadian Advertising with considerable study of Not-for-Profit organizations and Public Relations. Tim brings a well-rounded understanding of Marketing Management and a fresh look at the many opportunities available to the Business Community of Medicine Hat and District.
Director, Dawn Cameron
Budget Blinds Medicine Hat
Born in Toronto Ontario, Dawn shared her formative years between Toronto, Ontario & Grand Cache, Alberta. She graduated from Grand Prairie Regional College in 1986 with a business Diploma and was returning to Toronto to start her business career when a temporary stop in Edmonton became her permanent home. After many visits to Medicine Hat and always leaving with a thought that this city should be home, she moved with her husband and 2 daughters to Medicine Hat in 2005 and now enjoys this wonderful city with their 5 grandchildren. An illness in 2007 prompted Dawn to re-evaluate her life and work goals, which led to the beginning of an amazing business venture, Budget Blinds (Medicine Hat), with her husband and their business partner. Currently Dawn serves on 2 committees with the Budget Blinds franchise - marketing and product development, both of which have proven to be very rewarding challenges. Operating a business in our amazing city has given her the opportunity to work with many not for profit groups in our community, as well as a fulfilling a long time passion of hers through Junior Achievement. She looks forward to continuing to serve on the Chamber board, working with fellow board members to help improve our city and our business community. Every day in our amazing city brings many challenges and great rewards and she looks forward to this new chapter in her life.

Director, Sarah Bowman
Bolton Bishop Bowman Lawyers
Sarah grew up in Medicine Hat, moving in 2004 for school and returning in June 2013. Sarah holds a Bachelor of Arts in Law and Society and Political Science from the University of Calgary, and a Juris Doctor from the University of Manitoba. She was admitted to the Alberta Bar in 2012. She had the opportunity to article and practice in Calgary from 2011-2013 and moved to Medicine Hat in 2013, when she started as an Associate with Bolton Bishop. She became partner with the firm in June 2015. Sarah's legal experience will be an asset to the Chamber's board, enabling her to serve in an advisory capacity particularly on matters related to policy, governance and analysis of issues that come to the Chamber board. Sarah has contributed to our community through her volunteer work at the Legal Help Centre in Medicine Hat, as well as through the Accreditation of Early Learning and Care Services. She looks forward to being involved further in our community and gaining further board experience through service on the Chamber's Board of Directors.
Director, Dave Hanni
CJCY
Dave was born and raised in Weyburn, Saskatchewan, before his broadcasting career took him to Alberta in the early 90's. With on-air stints in various sized markets from Wainwright, to Edmonton, to Red Deer, Dave moved into sales and marketing in 1999. In the fall of 2010, he had the opportunity to move to Medicine Hat to be station manager of 102.1 CJCY and I jumped at it! The sport of football runs deep with Dave, having played and/or coached for 4 decades and the lessons that sport teaches have transferred into his personal and professional life. He is a team player and enjoys leadership roles to motivate those around him; he does not quit until a goal has been achieved! Dave is also involved in several local Medicine Hat organizations including Medicine Hat Kinsmen, where he served on the executive for 3 years, Gas City Business Network, Medicine Hat & District Heath Foundation, and United Way CFL Alumni Golf committee, to name a few. He looks forward to contributing to the Medicine Hat & District Chamber of Commerce team with his unique and varied experience in community events, marketing and promotion, hard-work ethic and never-say-die attitude. On top of being a tireless community supporter, the loves of his life are his wife Danna and their daughter Allison.
Photography by Randy Feere
www.randyfeere.com
Phone (403)548-4350