Our Chamber
VISION
The Medicine Hat & District Chamber of Commerce is the voice of business for Medicine Hat & District.

MISSION
The Medicine Hat & District Chamber of Commerce provides leadership & advocacy for a healthy business environment.

PRINCIPLES
Member Driven, Open Minded, Proactive, Results Oriented, Creating Opportunities, Integrity.
About The Chamber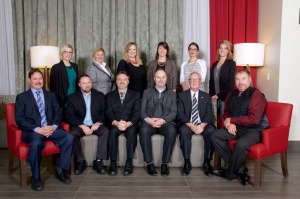 The Medicine Hat & District Chamber of Commerce was founded on May 28, 1900 under the Boards of Trade Act by a group of business people which included bankers, barristers, ranchers, merchants, contractors, physicians, a hotelier, lumber dealer and a butcher. Since that time, this member based organization has been the voice of the business community and has always stood for promoting business, monitoring government and championing managed growth in the local economy.
Today, the interests of over 700 businesses are represented by the Medicine Hat & District Chamber. Provincially and nationally the Chamber is part of a larger business network, aligning with organizations such as the Alberta Chambers of Commerce (ACC), which represents over 23,000 businesses and the Canadian Chambers of Commerce (CCC), representing over 200,000 businesses. Being aligned with the largest and most influential business organizations in Alberta and Canada respectively, the Chamber can work together to shape policy that will make a difference to businesses in our region.
The Chamber continually works to expand services, opportunities and benefits to our members, as well as voice concerns to local, provincial and federal governments on behalf of our members. Click here to see our most recent achievements in our Annual Report